Our Annual Children's Pilgrimage to Walsingham will happen on Tuesday May 28th ( half term week)
Families from around the diocese will walk from the village to the Shrine, with Bishop Alan at 10.45 and once at the Shrine we will celebrate the 12 noon Mass.
Our theme for the day is 'This is Your Mother' – remembering that Jesus gave us all into the keeping of His mother – and so we honour Our Lady at her Shrine for her care and intercession.
Flowers, petals, hymns and prayers to Mary will feature throughout.
Your parish group and especially your children can get involved in by carrying the statue, strewing petals along the path or serving at Mass.  To find out more  please contact Chris Storman via:
chrissies18@hotmail.com or  01493 717121
We'd be happy to hear from you.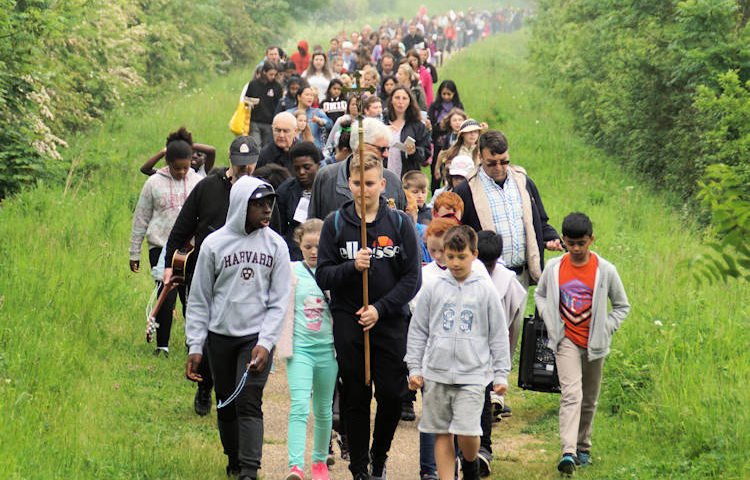 After the procession and the mass, we have a picnic in the Shrine gardens before heading down to Wells Beach for some fun on the sand.  So please do join us and let's pray for a glorious day of sun, fun, prayer and fellowship.